In Marketing and Advertising, it is difficult to create a brand spokesperson that becomes and remains memorable. It is even harder to have one that is easily identifiable and dear to the hearts of many consumers.
But then there's this guy: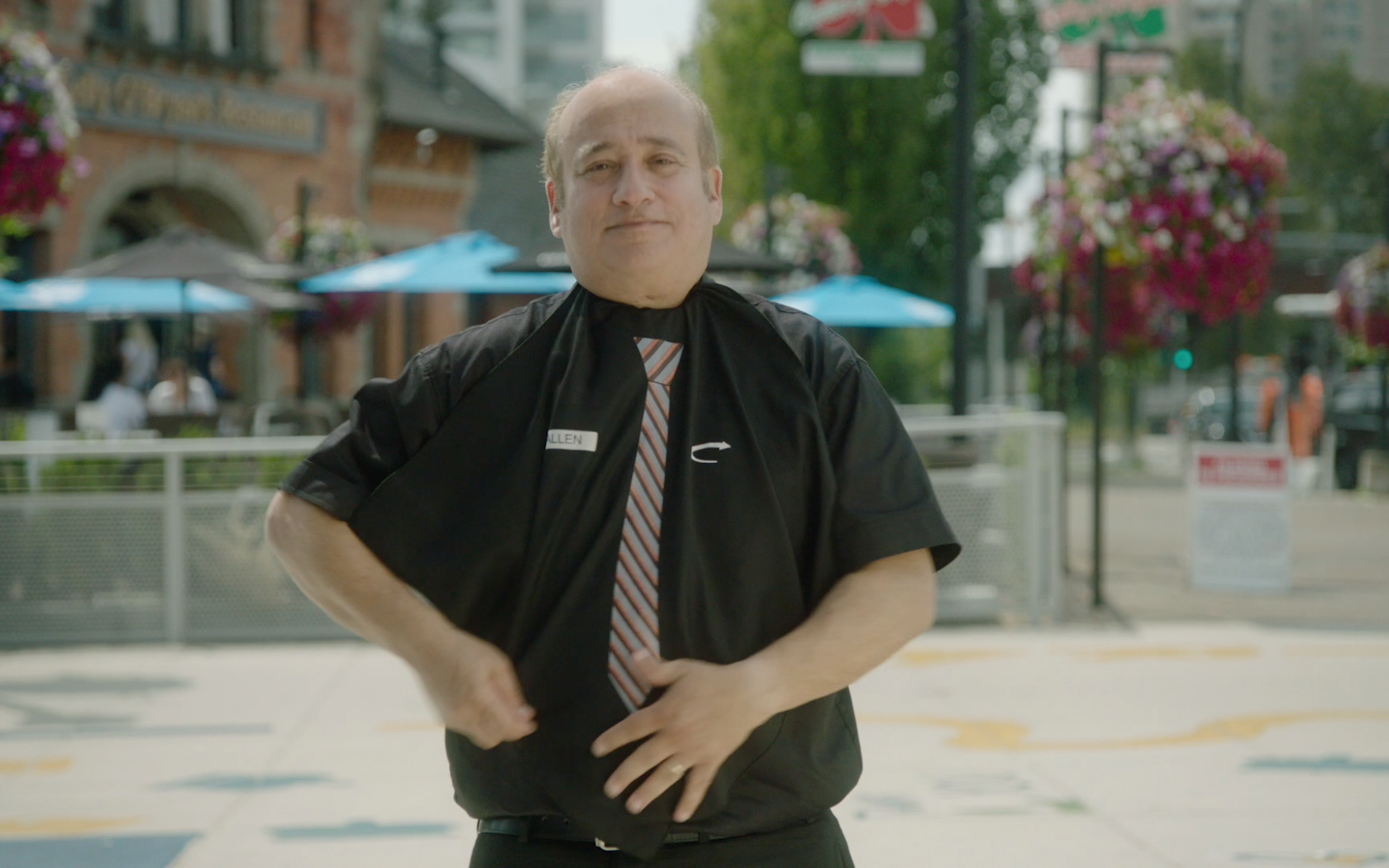 This is Allen and most of you would have immediately recognized him as the "A&W Guy," the friendly face that tells you about the delicious offerings that A&W Canada have to offer. You can probably picture him too, dressed in his restaurant manager short sleeve button up, sporting a striped tie and his name tag. A Canadian icon!
Allen Bibs: Protection Against Mouthwatering Burgers
Well, A&W Canada and Rethink Canada teamed up, and brought Genumark on board, to give regular Canadians a chance to channel their inner Allen and try out their new savoury, gooey Mushroom Mozzarella Burger. The commercial featured Allen meeting every-day Canadians and offering them a chance to try the new burgers. But since this new burger melts not only in your mouth, but sometimes on your clothes, like the true, polite Canadian icon that Allen is, he gave taste testers bibs that replicate Allen's manager uniform without having to worry about getting any of that goodness on themselves!
A&W Canada was not done there! An Instagram contest launched so that fans who were not able to try the succulent Mushroom Mozzarella Burgers could still have a chance to get their hands on one of Allen's bibs to protect themselves from falling burger toppings. As with any good Instagram campaign, they also developed cool stickers that can be added to users Stories.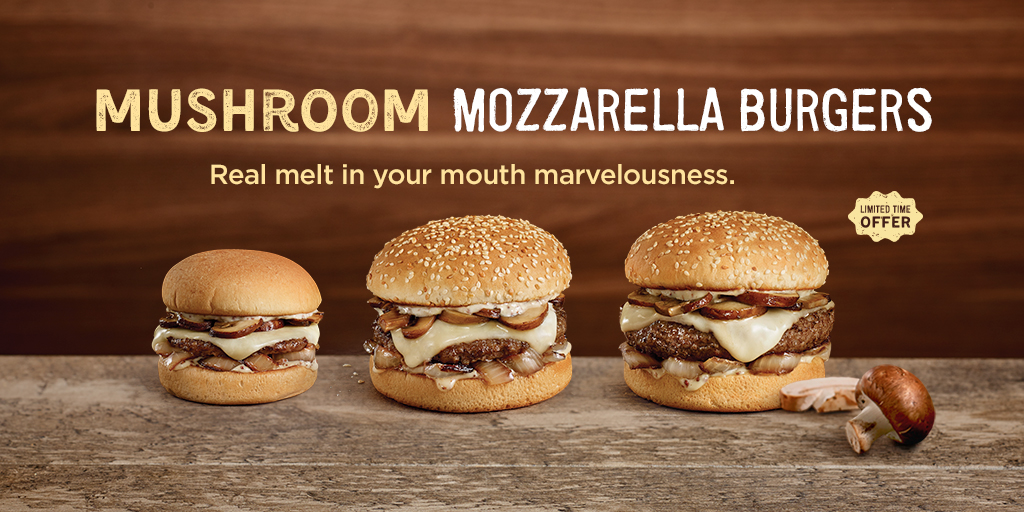 A Delicious Result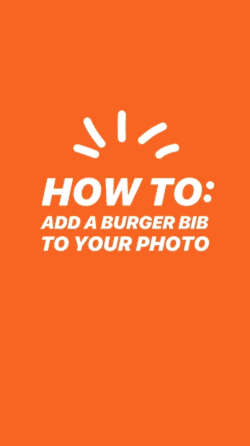 Not only was the launch of their limited burger a salivating success but the Instagram contest also drummed up a lot of positive interest. They had just shy of 1050 Likes and almost 950 entries for people to take home their own Allen bibs. Truly a fantastically run integrated marketing campaign that was received well both internal and externally!
Custom Bibs To Fit Your Campaign
Whether you want to protect patrons and your spokesperson from eating deliciously messy burgers or integrating bibs as part of a uniform program, the first step to your own custom bibs is the idea.
From there you and your Genumark Account Manager can discuss the details, style, colour, design and price of your bibs to make your idea come to life! We can provide virtuals to see what your project will look like and even give a guiding hand in making it look perfect!