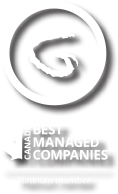 I wanted to be part of the best team in product marketing
Michael Campbell

Account Coordinator
We solve problems while giving clients peace of mind
Ken Dumond

VP, National Accounts
We have the best customer service in product branding
Colleen Gordon

Account Manager
we make fulfillment programs painless for our clients
Matthew Pullin

Director, QMS/EMS & Logistics
we source unique custom promotional products
Daniella Wilenski

Account Manager
I have a passion for creating trendy corporate apparel
Emma Freed

Manager Uniforms Division
We can put your brand's logo on anything!
Marc Newberry

Creative Director
Custom Promotional Products
Need some help ordering company swag for an upcoming project or event? Work with one of our sales consultants to get exactly what you need on-time, on-brand and within budget! We are experts in curating products that will represent your brand identity, and we have thousands of loyal customers to prove it!
CORPORATE APPAREL & UNIFORMS
We deliver much more then promotional swag. Genumark specializes in creating custom corporate uniforms and workwear for companies of all shapes and sizes. You probably dont realize it, but you've seen our corporate uniforms regularly. Many of our customers can been seen rocking their Genumark uniforms in your local shopping mall, restaurant or when visiting your home on a service call.
If you have a prestigious sponsorship agreement with a major sports property or team then it is time to extend your reach! Our dedicated Sports & Licensing team will help you develop the best co-branded products that will knock your promotional giveaways right out of the park!