It's International Friendship Day so it is time to get slapping with this inexpensive and fun promo merch item! Slap Bracelets or Safety Bands are thick wristbands that are not a connected loop but rather a flat band that flexes into place by slapping it on the wrist so that it wraps around.
Priced as low as less than $2 each (quantity dependent), you can slap your way into the memory of its wearers.
These custom bracelets are perfect for any occasion to make people stand out as part of a larger group or event. Imprint your company's logo on the band to make a unique entrance bracelet for your conference or social function.
With "back to school" around the corner, consider these safety bands imprinted with your school name and phone number. This will help make it so that children can be easily identified as part of your school on field trips (especially with reflective bands). It also makes a perfect identifier in case someone other than a teacher needs to call the school for an emergency.
Made from either silicone or pvc, what makes these bracelets so flexible is that they are a standard size and will wrap to perfectly fit anyone's wrist!
There are 3 primary kinds of slap bracelets customizable to your needs: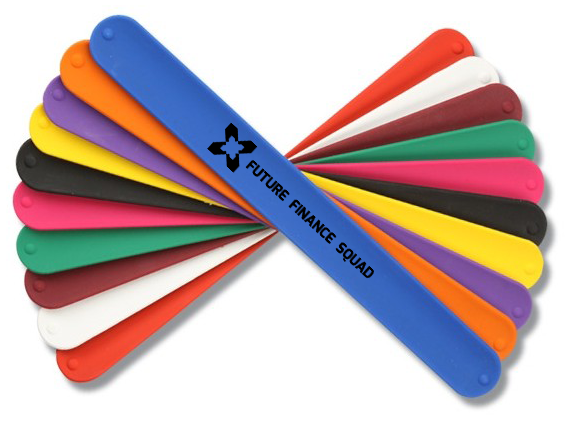 Standard Slap Bracelets
These bracelets are a standard matte colour which can be selected from a wide variety. Your logo is then perfectly imprinted in the middle of the bracelet
Reflective Slap Wristbands (Safety Bands)
The bracelets are very similar to the standard slap bracelets but come in reflective colours! This makes them perfect as safety bands so that they catch the eye in light. These reflective bands are perfect to help people stand out in groups like kids camps, schools, parties, or jogging groups!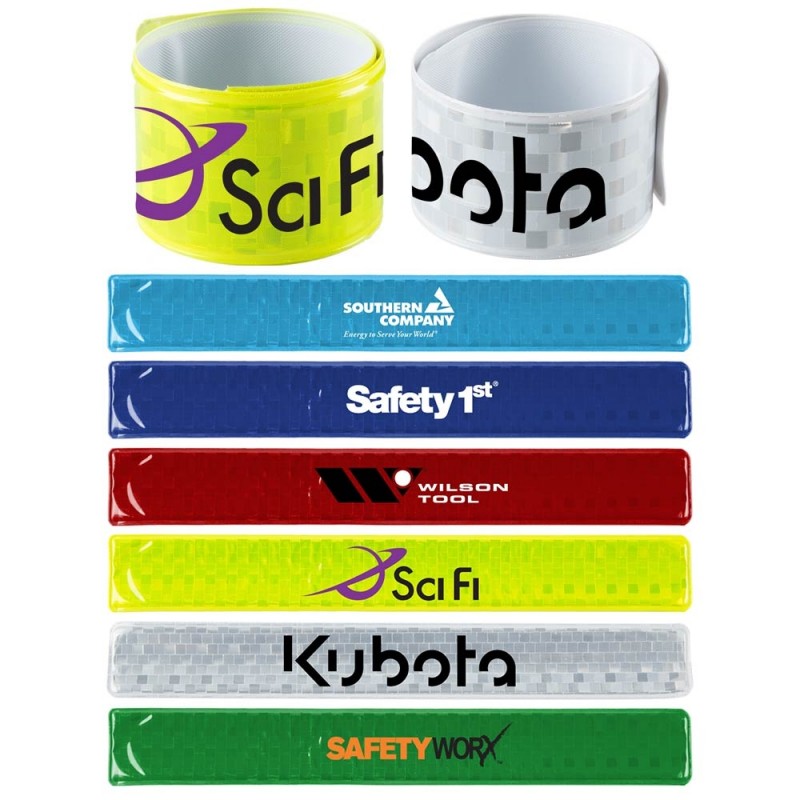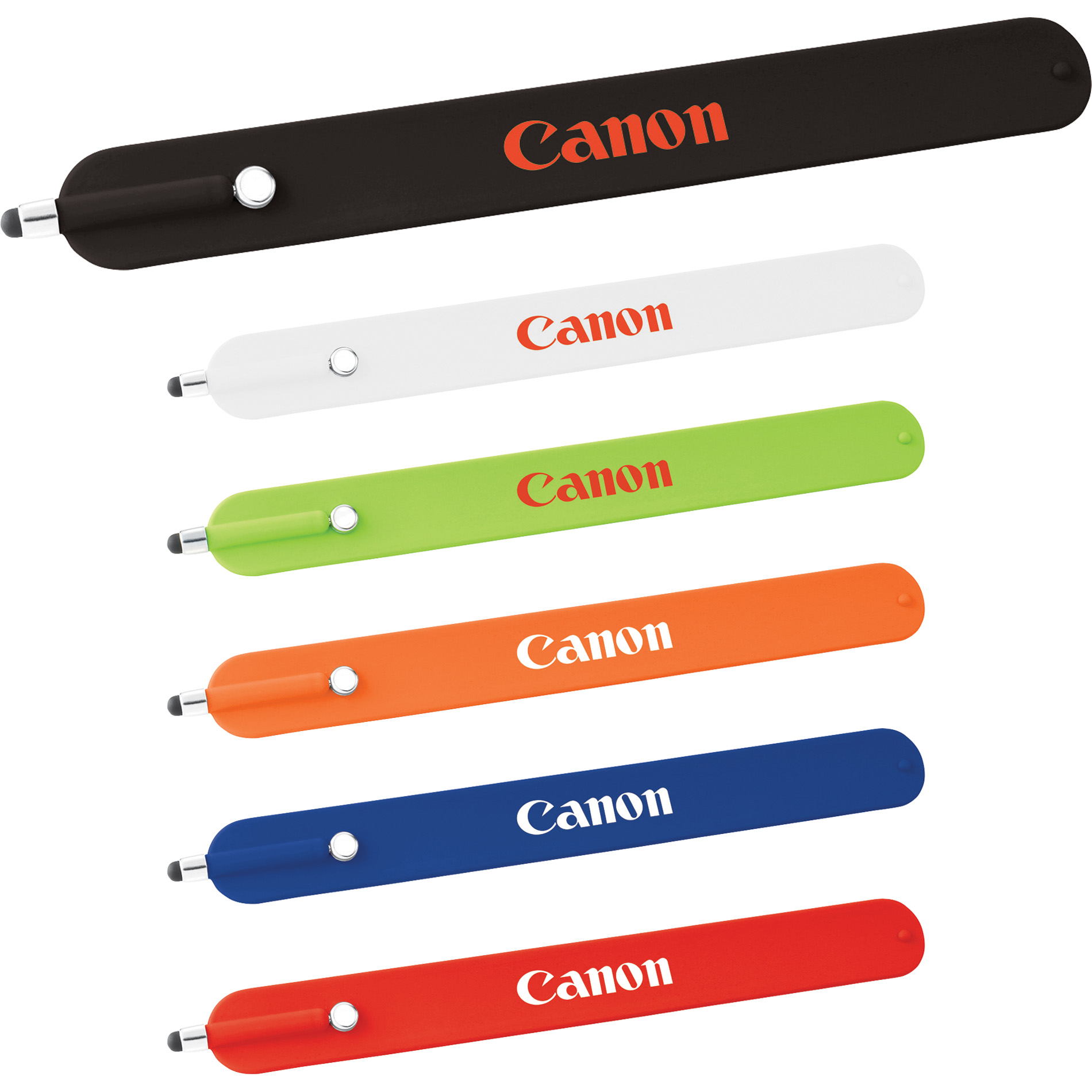 Skillz Slap Wrist Bracelet & Stylus
This is the most unique version of these bracelets as they serve as more than just a wearable advertisement – they are functional! Exceptionally suited for conferences or workshops, these slap wristbands come equipped with their own stylus so that wearers can easily store and use with their phones and tablets.
Learn more about getting your own custom slap bracelets branded with your company, event or groups logo!
In the meantime, spread some cheer to your friends – you know they deserve it!