Pinback buttons have been around since the 1700's. Even George Washington got pinned to the trend of using custom buttons to market themselves. But leave it to a popular Toronto Top 40 radio station to make receiving free pinback buttons a must-have item for concert goers.
Sweet Buttons for Sweet Virgin Radio Music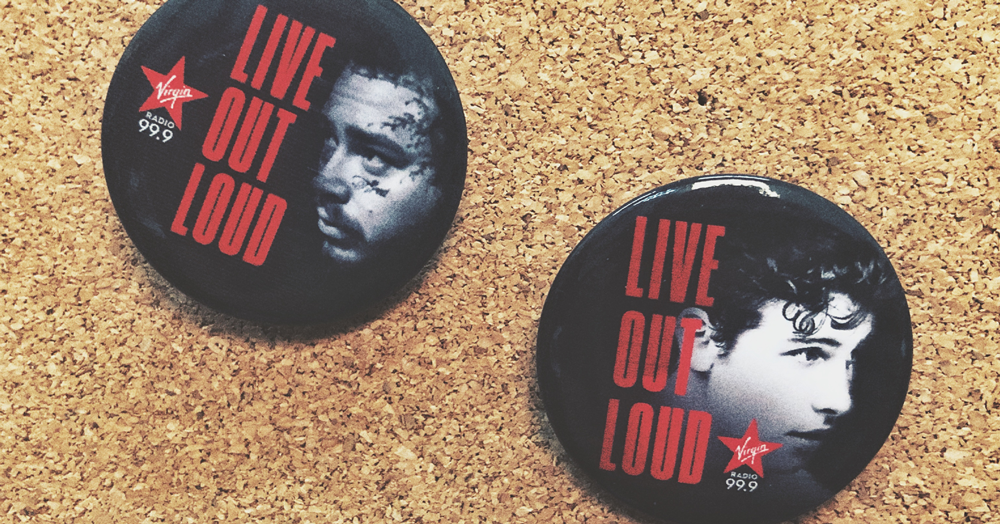 Virgin Radio 99.9 had street teams wandering outside of Scotiabank Arena in downtown Toronto handing out metal buttons to fans going to their iHeartRadio promoted concerts. Apparently, people love buttons!
The buttons were created as a giveaway for fans to proudly wear their favourite artist on their clothes or backpacks while also serving as a walking billboard for Virgin 99.9. Using two of today's most popular artists, Post Malone and Shawn Mendes, Virgin designed some sleek, black, metal buttons.
Virgin 99.9's social media feed sent out alerts to fans that their street teams were giving out "sweet buttons." Needless to say, their teams ran out of buttons as fans flocked to them after heeding the call and seeing other fans wearing them.
Follow them on their social feeds, they may have more giveaway clothing buttons in the future! 😏
Make Your Own Custom Buttons

While Virgin Radio made some pretty sweet buttons, you too can make your own awesome-looking custom buttons! The process is easy and painless! Here are the steps:
Decide you want buttons (easy so far!)

Determine how many pinback buttons you actually need (if you order bulk buttons, you will start to see savings on the cost of each button!)

Contact Genumark

so we can line you up with an Account Manager to navigate your order (that's right, you get to deal with an actual human being!)

Provide artwork for your custom buttons (the higher the resolution, the sweeter those buttons will look)

Sit back and wait while Genumark does the heavy lifting

Receive your brand new custom buttons (

Careful

!!! Don't poke yourself!)
That's it! With minimal effort on your end, you too can have some sweet buttons like Virgin Radio 99.9. So turn the radio on and start brainstorming how to make your buttons unique!