Before the new pens, pencil cases, and notebooks the one item that all parents and students should be getting ready for the starting school year is a set of masks. Provinces and territories have now published their Back to School plans and most have some form of mask mandate for students in specific grades or while in gathering spaces.
Regardless of your province's plan, recent COVID-19 linked deaths in children seem to indicate that students should wear masks in school, when possible. Canada's Chief Public Health Officer, Dr. Theresa Tam, has come out in favour of masks being used in schools to add an extra layer of protection for students, their families, and their teachers while the American Academy of Pediatrics recommends that children from the ages of 2 and up are safe to and should wear cloth face masks.
Choosing the Right Mask for Kids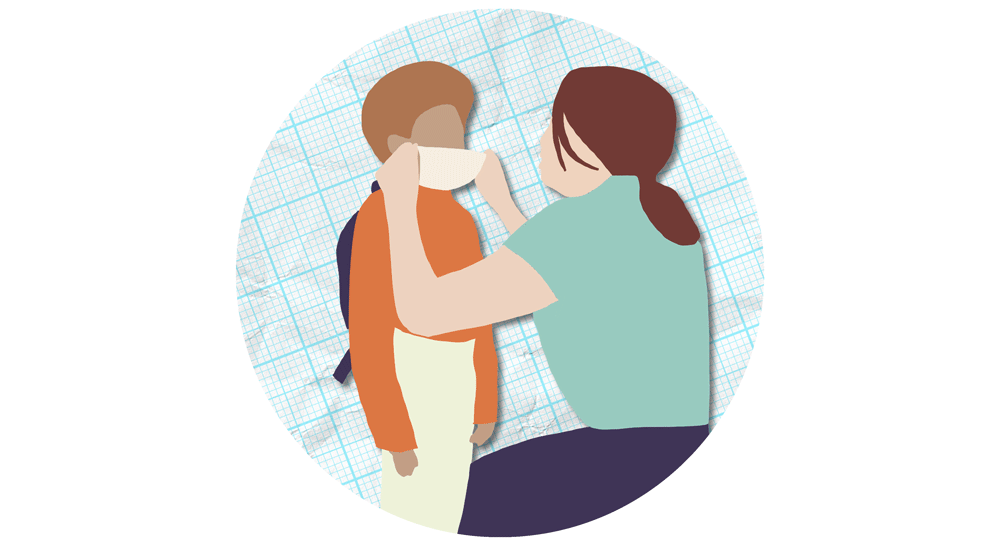 Since students will be required to wear them in between classes and potentially in the classrooms, there are a few important features to consider when choosing the best mask for students.
Mask Fit & Comfort
Since children, especially younger ones, may not quite understand the severity of the current pandemic, they will be more likely to remove or improperly wear their mask. This will not only be a spread safety issue but will just be one more stress on their teachers. 
The foundation of a good mask, for any age, is that it properly covers the mouth and nose. If it does not, then it is not serving its purpose and not a good mask.  It should fit snugly around the nose but easy to put on and take off. This takes into consideration the fun and horse-play that kids partake in every day.
While it isn't the top choice for material (see below), gaiters/neck tubes may be a good option. They are easily pulled on and off the face and allow the child (especially younger ones) some flexibility. If you are going with a gaiter, look for one that is a double-layer. Many manufacturers are starting to make them with the intention of use during this pandemic.
A Choice of Materials
Without a doubt, when it comes to non-medical masks, a double-ply cotton mask, made of tightly woven fabric, is the superior choice. That being said, polyester masks, neck tubes and gaiters, while not as effective, are still considered ok. They are also good choices for younger kids since they can be easily put on and taken off while also have the ability to make some really fun decorations that will make kids more excited to wear them.
The Right Look & Style to Look Cool
One of the best ways to get kids, especially the lower in age you go, to wear masks is to get them to be part of the process. They will still need to be shown how to wear them and explained why masks are important. However, by making children part of the process in selecting masks, it will help invest them in their mask choice and be more keen on wearing them. So it is important to have an array of masks with kid-friendly designs that they can choose from.
If you are looking to help out your staff or giveaway masks for youth, we have come up with a list of our favourites and most recommended, company wide:
DIY Mask Kits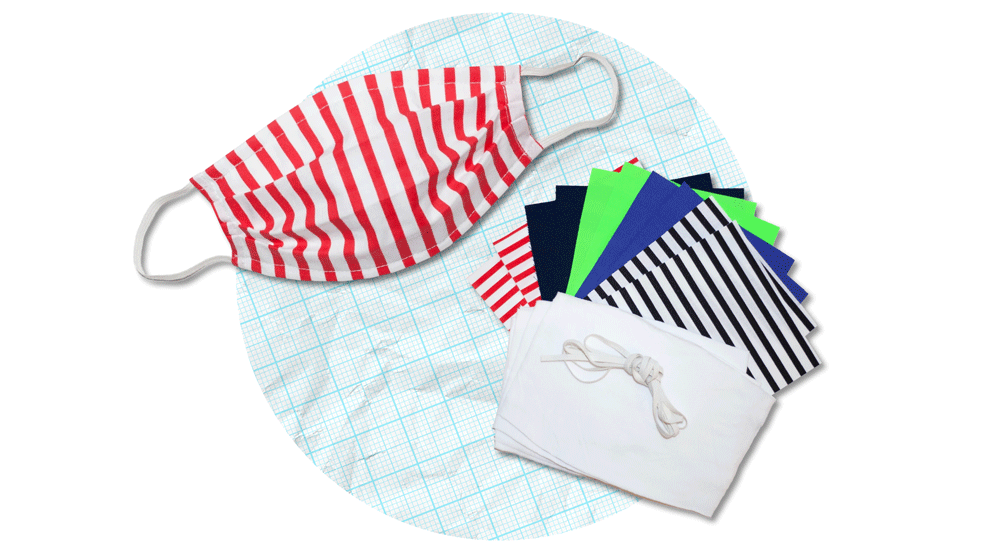 Really get kids involved in the mask process by encouraging parents to build a mask with them! This kit allows for up to 10 100% upcycled cotton masks to be made with various designs. Each mask will be 2-ply and washable! On top of that, each kit that is bought will have a sewing kit donated to sewing communities to help them make more masks and pay it forward!
Keep Youth Masks Simple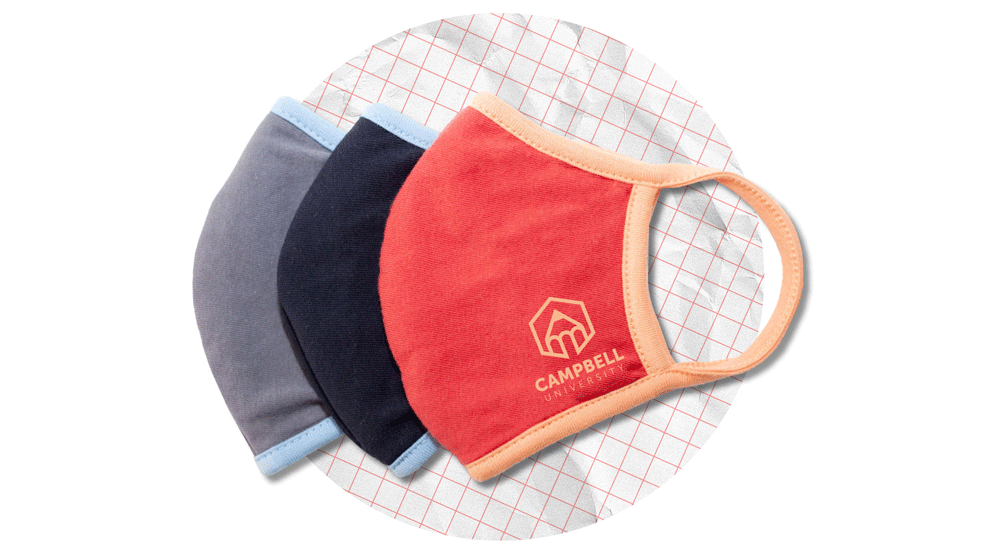 These masks are made with premium cotton and have a polyester filter pocket to add an extra layer of spread prevention. They come in a colourful assortment and are all made in Canada.
Anti-Fog Window Masks for Facial Communication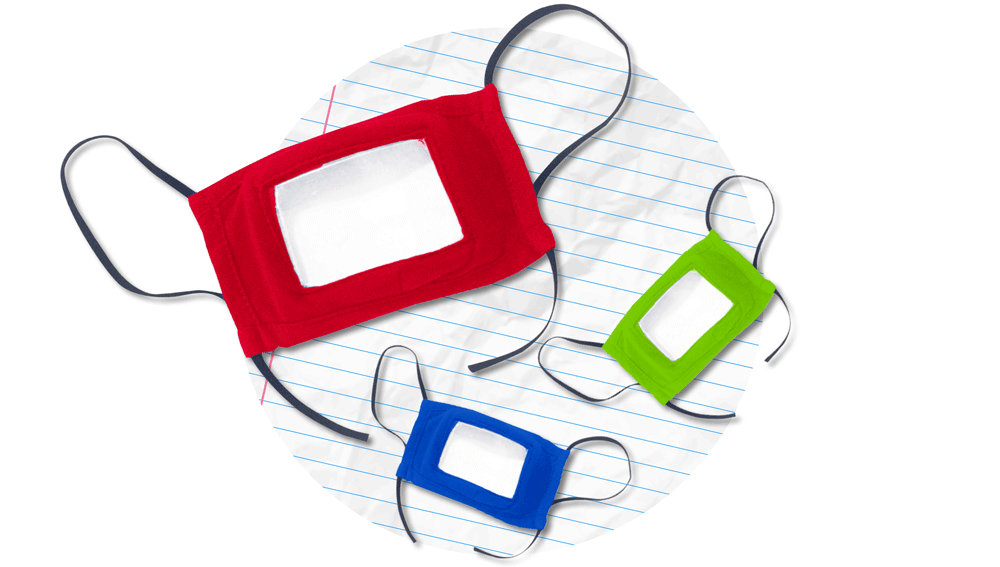 One of the biggest things lost in our new mask lives is that we lose out on reading facial expressions. While there is debate as to how much of communication of verbal vs nonverbal, it stands to reason that nonverbal communication is vital. Facial expressions have shown to help us determine who is trustworthy. Kids learn a lot from cues and without being able to see faces, they are growing up without the standard exposure to those expressions. To help mitigate this, windowed masks are a fantastic option to allow people to see each other's facial expressions.
Get Creative With Masks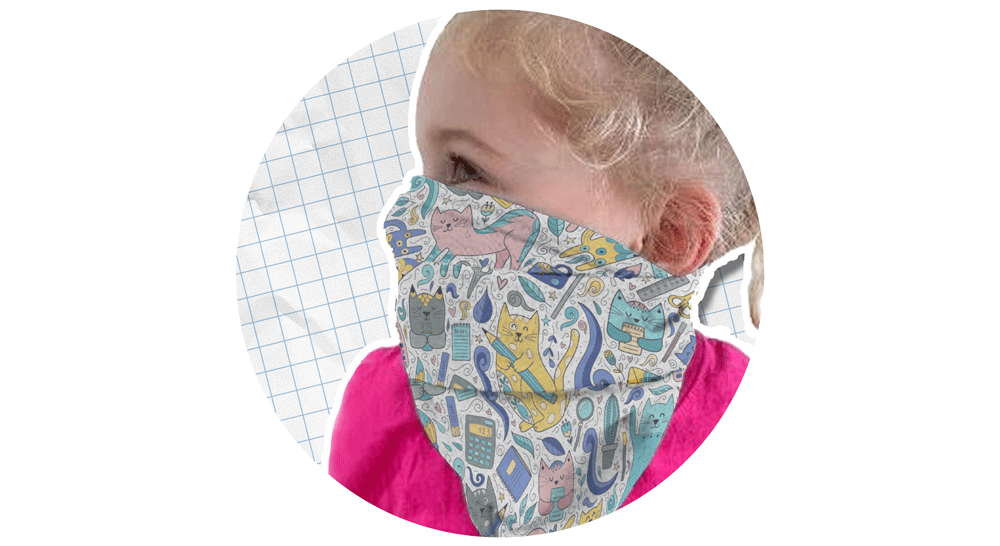 Alternatively, you can choose or design colourful and vibrant masks that youth of all ages will want to wear. These pleated masks can be sublimated with whatever you want! They all follow  CPSIA guidelines for children's product safety so you can be sure that they can be worn without any harm.
No matter what you choose, just remember to encourage safety. Masks are here to stay for a while so it is important we teach our youth how to wear them properly and understand the risks of not wearing a mask in public. If any of these masks caught your eye or you would like to talk about other options, reach out and we would be more than happy to help.
School's out!!