Schools are holding out hope, but it doesn't seem like grads across the country will be able to throw their graduation caps in the air this year, #thankscorona. So instead, let's put on our thinking caps! Graduating is a big milestone in life, so while we keep social distancing protocols to keep us safe, let's bring graduations into the next decade by making them virtual!
Here are some helpful tips and ideas on how to create a memorable, virtual grad and some cool gifts, swag, and personalized giveaways that would be a big hit!
Create a Virtual Grad to Remember
This may be the only time your school has to host a virtual graduation, so let's make sure it is memorable for everyone involved, especially the students who have had their classic ceremony taken from them. Make it legendary!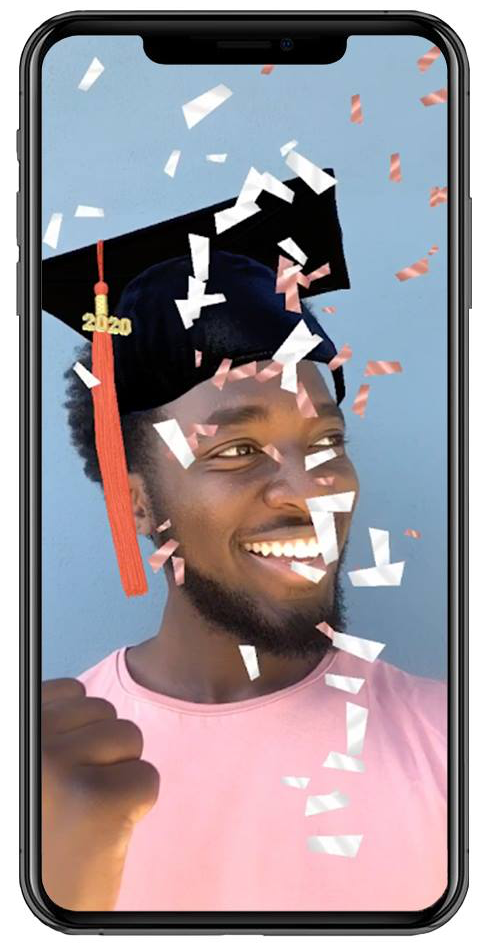 Streaming Tech
The two main platforms you want to think about are Zoom and Google Hangouts/Meets. Both have free versions that offer limited users and time. Their paid services offer quite a bit more flexibility. We recommend Zoom because you can have meetings as long as 24 hours, up to 100 users in a meeting (49 being visible on screen), and users can all add fun backgrounds (make a few for them to use!). There is a great breakdown here. Another option could be to use Facebook Virtual Grad Hub, for a different experience of a virtual meet.
Encourage Students to Promote Graduation with Instagram Filters
Instagram launched a whole range of Graduation 2020 filters on Instagram. Encourage students to celebrate what they accomplished by sharing on this social platform. Get them to tag your school or a hashtag so everyone can view. Students will probably already be doing this, or know how, so don't be concerned if you aren't sure how to start this. 😉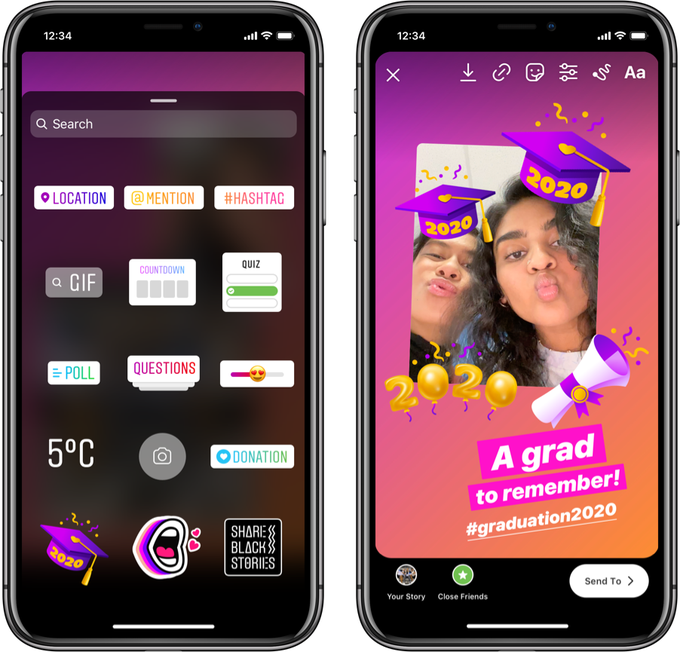 Drive By Celebrations
Depending on how many students are graduating or your commitment, you can do fun drive-by grad celebrations with students to really make them feel special. You can increase the effect by giving them fun gifts, see the Supplies section below for some ideas!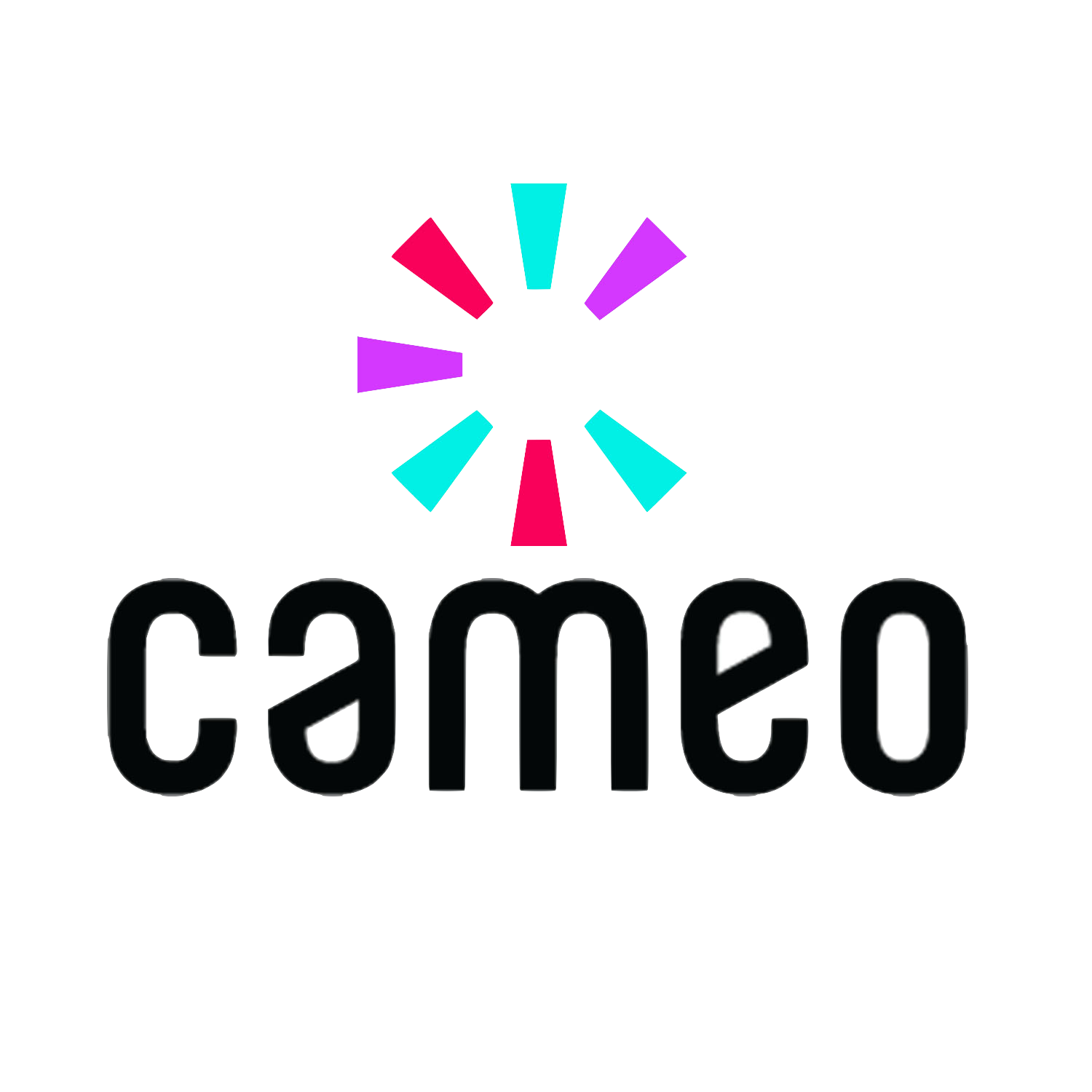 Go Hollywood with a Celebrity Cameo!
No grad, no problem! Hire a celebrity with Cameo to send a personal message to your students that they will never forget! What could be more motivational than a heartfelt speech from Hayley Wickenheiser, a rousing word from Brett "The Hitman" Hart, or a sentimental talk from one of our favourite hobbits, Sean Astin. There are many to choose from!
Custom Grad Supplies
Time to get unique and personal! Here are some fun grad supplies you can deliver to your students to really make the virtual grad feel like a special occasion. Talk to a Genumark Account Manager to help you get the right items for your virtual event!
Yummy Snacks 
You can't let your graduating classes go hungry! There are a lot of options for sending your students and their families some delicious treats to get them in the celebratory mood.
Cookies that show off school spirit and the graduation year. Take it to the next level by also including a personalized cookie that sports the grad photo of the student.

Add your school logo to classic M&M's! You can also design the packaging to include Graduation 2020 well wishes.

Nothing keeps people entertained to a screen better than popcorn! Brand the bag with a sticker or hangtag and congratulate students. Our personal favourite is the caramel flavour.

You can also give out various, unbranded snacks, but put them all in a recyclable paper or popcorn bag that you can print your message or logo on.

Memorable Giveaways
You can also give students unique gifts that they won't consume right away!
Give them a t-shirt with a unique print that showcases that their graduation is one of a kind!

Send printed balloons to liven up their background. You could make a "bouquet" of some printed with Grad 2020 and others with the school logo.

Just like the tweet above, make unique lawn signs that can be confidently displayed for all to see. You could make them generic "Proud 2020 Graduate" signs or tailor them to each student.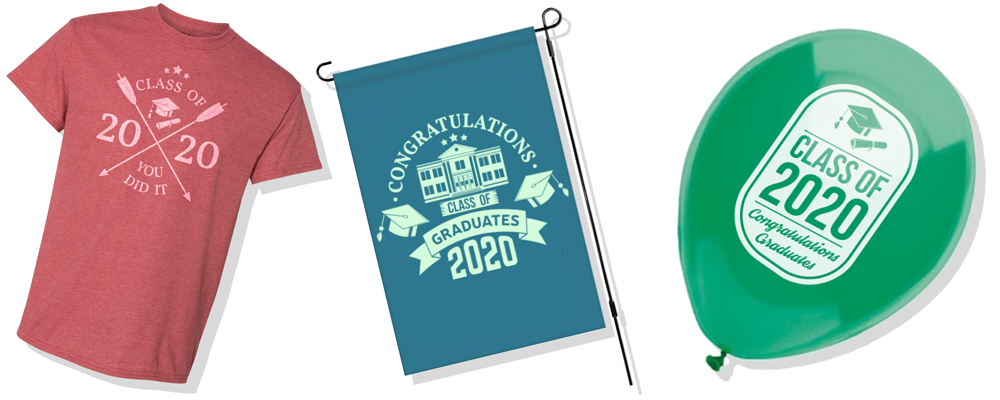 All these ideas can really make your virtual grad take a step in the right direction, but nothing replaces the real thing. Consider a date to host a small real world grad while the virtual acts as a placeholder to carry graduates over.
It may be a difficult time for students, teachers and staff right now but no matter how you proceed, we wish you all the best in your Virtual Graduation 2020!