Now that the snow is long gone, the tradition of retrieving patio furniture, lawn mowers, and, of course, the BBQ from their winter hibernation locations is in full swing. We have already seen a few hot days this spring so we can expect to be outside at the grill a lot this summer!

Here are some of our newest and favourite customizable BBQ items that are perfect promotional gifts heading into our hottest season.
Grill Healthy with a Logoed Vegetable Grill Basket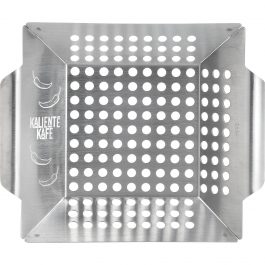 If you have often had a problem cooking vegetables on the BBQ, then look no further!
A vegetable grill basket is perfect for being able to still throw your vegetables on the BBQ without having them fall through the grates or burn and catch fire from the flames. With space to laser engrave your company's logo on one interior panel, this makes a perfect gift to give to promote healthy summer time eating!
Custom BBQ Utensils

Create your own line of custom BBQ utensils to give as promotional gifts! A wide array of grilling accessories are available at your fingertips, be it tongs, forks, spatulas, and turners. Choose your handle style of steel or wood and then decide how you would like to customize your BBQ utensil. You can colour print your logo or laser engrave your message instead. Any option would sizzle up the arsenal of any BBQ Boss!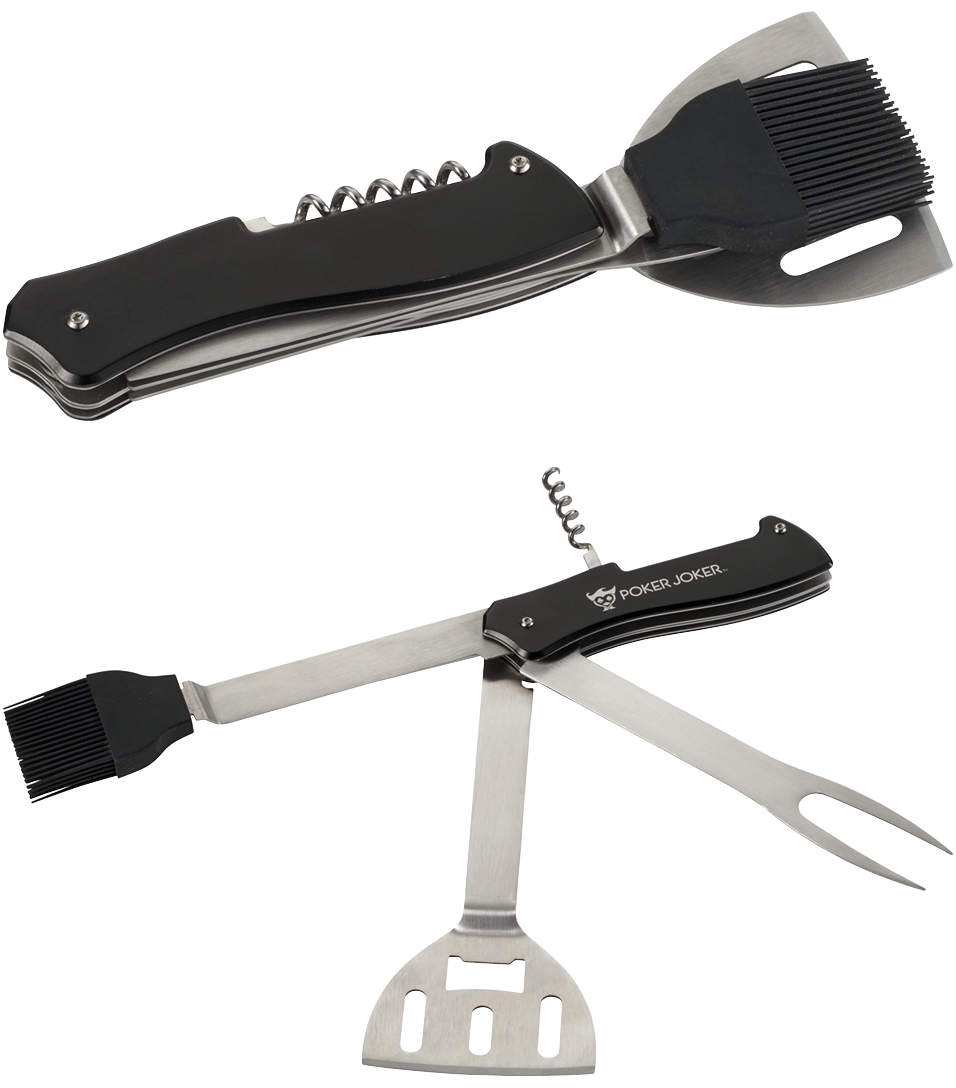 Do It All with a Branded BBQ Multi Tool
Can you never find the right utensil you need to perfectly grill your steaks to a mouthwatering perfection? Keep all the important tools you need to BBQ in one place with a branded BBQ Multi Tool! It includes multiple stainless steel BBQ accessories; a BBQ fork, detachable spatula, a bottle opener, corkscrew, and a basting brush. Folds in and out easily, keeping your tools in one easy place together! Laser engrave your logo to the wood or metal handle for a sleek look or colourize it by printing it.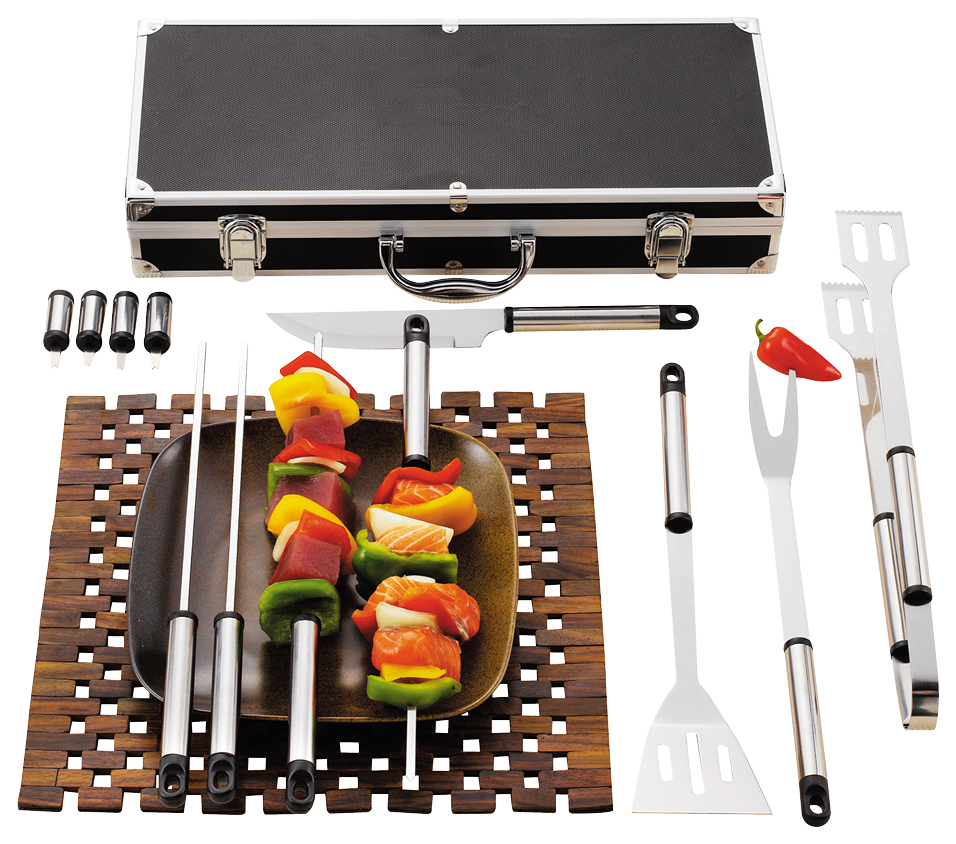 For the Grill Master: Personalized Deluxe BBQ Set
Rather than getting each BBQ utensil separately, reward your Grill Master with a deluxe BBQ set that you can personalize with their name or your company's logo. This is especially nice as a Years of Service or retirement gift.
BBQ Hotter with a Promotional Charcoal Chimney for Grilling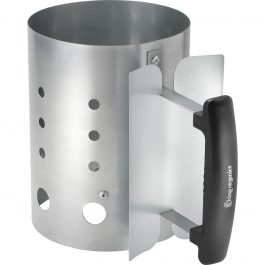 While many people use gas barbeques, some swear by the more portable charcoal barbeques. With a more consistent level of heat, charcoal BBQing can give some amazing sears! A perfect promotional gift for charcoal users would be a charcoal chimney.
Place some paper a the bottom and coals down the top of the chimney, light and away you go! This charcoal chimney works great with portable grills since it is small and lightweight. Print your logo down the side of the handle to always add a spark to the fire.
Now go forth and bring your BBQ game to a whole new level!