For the third year in a row, Genumark has been listed on Counselor's Top 40 Distributors list, coming in as Canada's top promotional merchandise distributor. The list, announced every year since 2011, ranks the industries top distributors in North America. Genumark is proud to have maintained our spot at 33rd and be Canada's only representative on the list!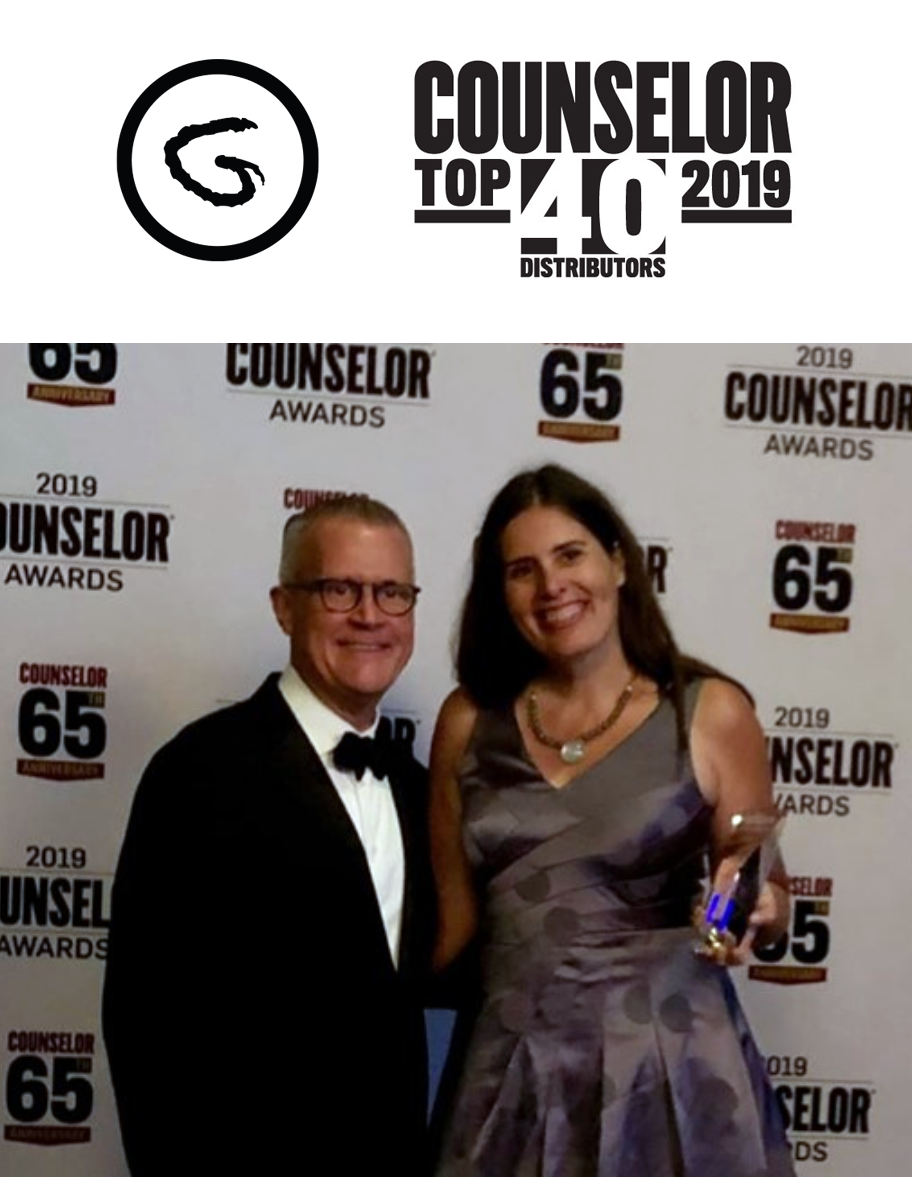 Tracey Clingen accepts the ASI Top 40 Award
ASI & Counselor Magazine
ASI is an international organization that serves the advertising industry with a special focus on promotional products. It provides guidance, trend forecasting, conferences, research and literature on and for the industry.
Counselor Magazine, "The Voice of the Industry," is ASI's flagship magazine publication that covers the entire span of the promotional products industry. Every year, they host a black-tie ceremony where they hand out the Counselor Awards, including the "Person of the Year" and the Top 40 lists of both Distributors and Suppliers.
A Special Thanks to YOU
Genumark would not be listed on this list if we didn't have the trust and collaboration that we share with our client base. Our goal is to provide the best overall experience to those who are looking for branded promotional merch, corporate gifts, and custom uniforms. 
While being named to rankings does not affect the way we do business, it does reinforce that we are serving our customers with the best value, speed, and experience in the country.
So thank you to YOU, our clients, for the trust you put in us to help you accomplish your goals, be it printed t-shirts, custom sunglasses, or personalized awards.
We look forward to helping you with your next project!