Rise and shine! Today there is a good reason to wake up early and get out of bed. It is that day we honour the "elixir of life" and the productivity engine close to our hearts; coffee. It is International Coffee Day, so in honour of Canada's favourite morning beverage we want to bring you an eco friendly coffee cup, perfect as a promotional giveaway or branded purchasable item, that can be used over and over again to help mitigate single-use cups. 
Meet Ecoffee Cups
Moving Away From Single-Use Coffee Cups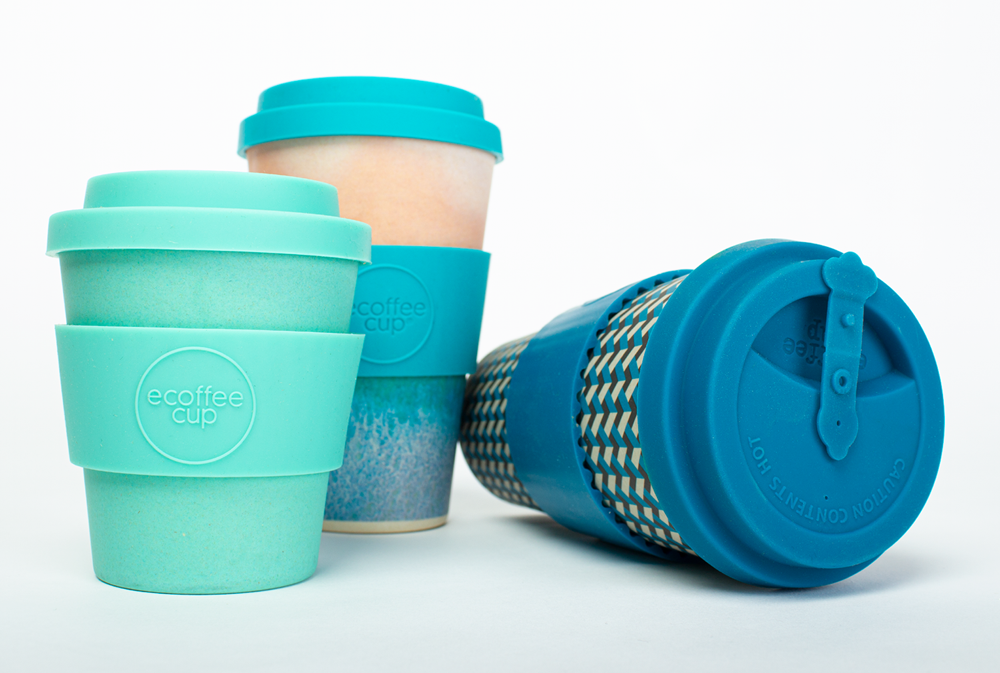 With the "double-double" being arguably one of Canada's national drinks, we Canadians consume a lot of coffee on the go. We drink approximately 14 billion cups of coffee each year, about 4.9 billion of them "on-the-go" coffees, usually as single-use cups. This leads to a lot of waste when we throw out those coffee cups. Unfortunately, putting them in the recycle bin does not help as they are lined with about 5% polyurethane plastic, making recycling or composting them extremely rare in the majority of community recycling programs.
Adding to that, single-use cups naturally use a lot of paper. This must always be new paper as there are health questions about using recycled paper in drinking products. So our Canadian coffee addiction has a direct impact on the number of trees felled in the world.
It's time to find a better solution for our coffee needs!
Choosing to Re-Use with Ecoffee Cups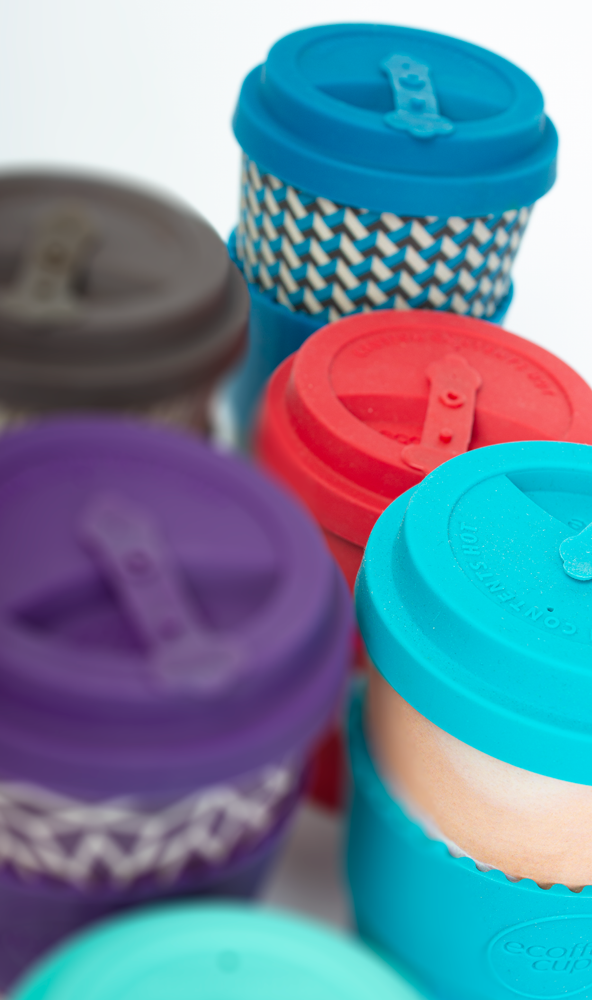 In the past 5 years, there has been a dramatic rise in the number of people and companies looking to provide eco friendly and sustainable promotional products. Coffee tumblers and cups have seen especially high interest. 
Ecoffee Cups are already popular in Europe and are making their way slowly to North America. Approximately 75% of the materials they are produced with are sustainable bamboo fibers and corn starch. The remaining 25% is Melamine-Formaldehyde resin, an EU approved organic base, mixed with the bamboo to help give it structure and to ensure it is dishwasher safe. This helps make Ecoffee Cups reusable for years to come, but also partially biodegradable when broken up and placed into a landfill (take about 24-36 months).
Beyond the scientific jargon about how Ecoffee Cups are made more sustainably than other cups and tumblers, there are three distinguishing factors:
Unlike other cups and tumblers, Ecoffee Cups are "neutral taste," so there is no plastic or metallic aftertaste.

Come with a matte, food-grade silicone lid and sleeve, which are latex-free and designed especially for hot liquids. They are also tight to help avoid spills!

They come in solid colours as well as a wide range of beautifully decorated cups that will help align with your brand's style.
Not only are you able to customize their colour and size, but you can brand them with an imprint of your logo on the sleeve.
Not enough customization? Ok then – if you have plenty of time to spare and some vectored artwork, these Ecoffee Cups can be fully customized to have your own beautiful art decorating the entirety of the cup.
So this International Coffee Day, drink your favourite style of coffee differently with Ecoffee Cups. You can learn more about them by contacting us. We will not judge how many coffees you have had on this day, so CHEERS, to all you caffeine lovers out there!