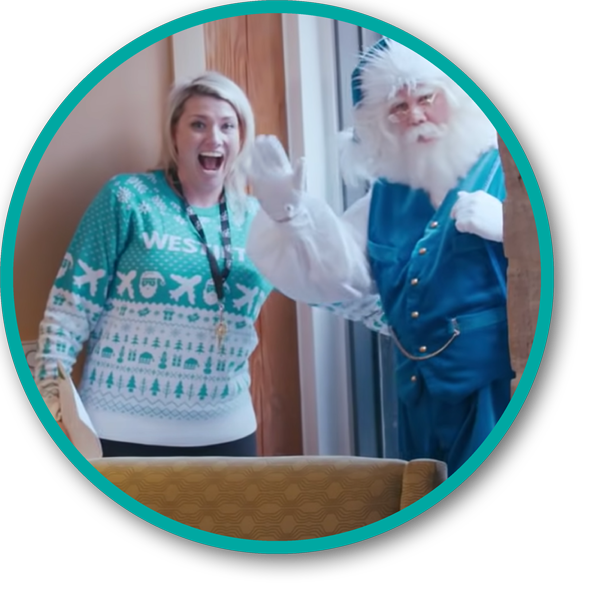 The elves that help Santa often don't get the credit they truly deserve. Thankfully, WestJet's Blue Santa made sure to reward his volunteer elves last year by clothing them in an awesome, custom Christmas Sweater! The WestJet volunteers helped Santa and Ebeniza Scrooge in teaming up with the Ronald McDonald House for WestJet's annual gift giving surprise campaign, Christmas Miracle.
Last year's lucky contestants had a choice. To Give or Receive!
What would you have done?
The Making of a Custom Christmas Sweater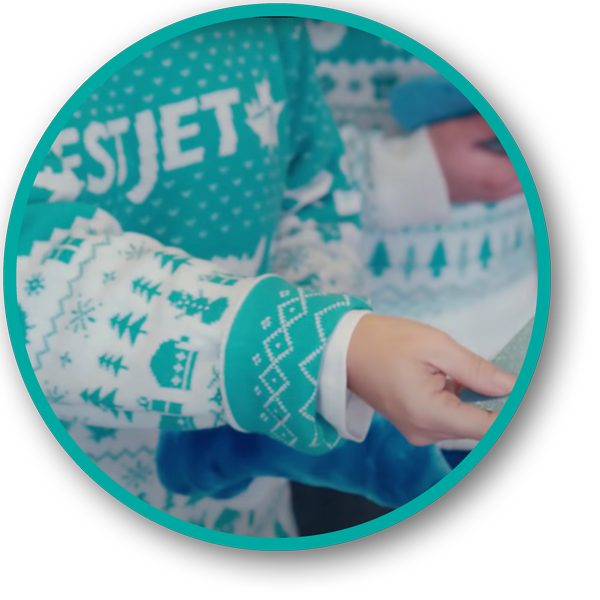 Blue Santa and Ebeniza needed some help in coordinating with all the guests at the activation event as well as the Christmas party at Ronald McDonald House. To reward volunteers, and keep them warm, WestJet decided they wanted to dress them up in line with the holiday season and few things say Christmas attire like a Christmas sweater!
But WestJet had the foresight to start early on this project, putting the original ideas into full effect in late August, to ensure that the right amount of time was given for high quality production.
Working with Genumark, WestJet decided on the various design elements of the sweater, including logos, icons, and even the PMS number for the exact colour they wanted. From there, Genumark took over, dealing with the production and shipping to ensure no volunteer was left without a sweater.
WestJet Christmas Miracle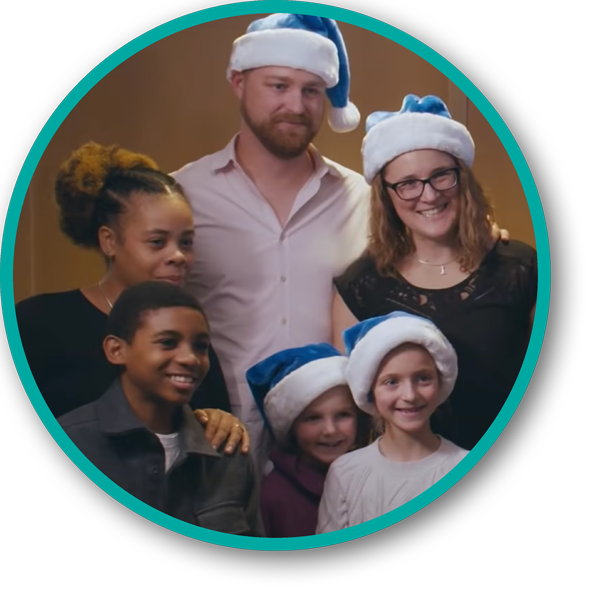 Last year, WestJet gave contestants the choice to either keep the gift they received, which was one of various WestJet packages or vouchers, or donate it to a family in need at Ronald McDonald's House. 
As the parents had to tell their children, Ronald McDonald House is a special place for families who have kids in one of the various children's hospitals. These families often come from far and the cost can get out of hand quickly. The Ronald McDonald House helps these families as best as they can.
There were no wrong choices, but there were definitely some special moments created.
Any family that donated was invited to a small Christmas Party at the Hamilton Ronald McDonald House so that they could donate their gift in person and help turn a family's Christmas into something magical.
The Outcome Full of Holiday Cheer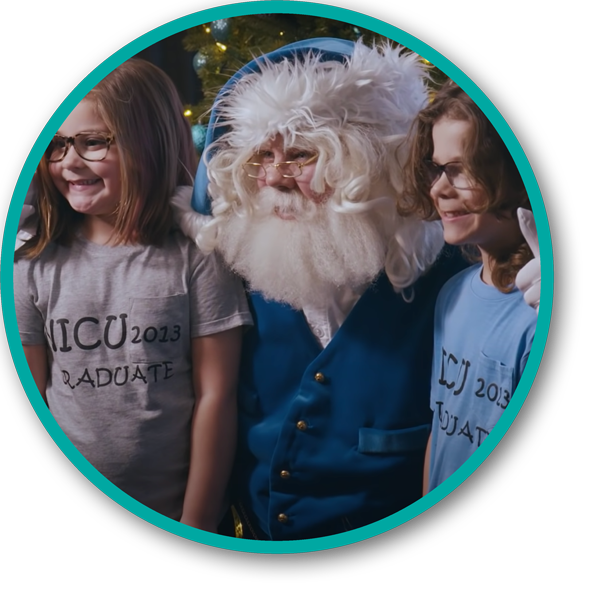 Regardless of the choice contestants made, people walked away feeling good from either a well deserved vacation or by having donated to others who need a holiday cheer! WestJet was thrilled with not only the result of the Christmas Sweaters but of the entire campaign of last year's Christmas Miracle. 
See for yourself by watching the video below and try not to cry!