Being able to lace up your skates and play some hockey with hockey legends and alumni is as close as most of us will ever get to playing in the NHL. Being able to do this while raising money for the Baycrest Foundation makes it even cooler.
The Scotiabank Pro Am for Alzheimer's is an annual event where fundraising teams get to draft an NHL Alumni to their team and play in a friendly tournament of hockey. With money raised through individuals, team, and businesses, Baycrest managed to raise almost $1,885,000 through this year's campaign!
The Pro Am event grows and gets better each and every year. The tournaments strengthens engagement, year after year with strong support from the NHL Alumni Association, giving people the chance to chat, listen to stories, and play with former hockey stars like Lanny McDonald, Darryl Sittler, Wendel Clark, Al Iafrate, and many more.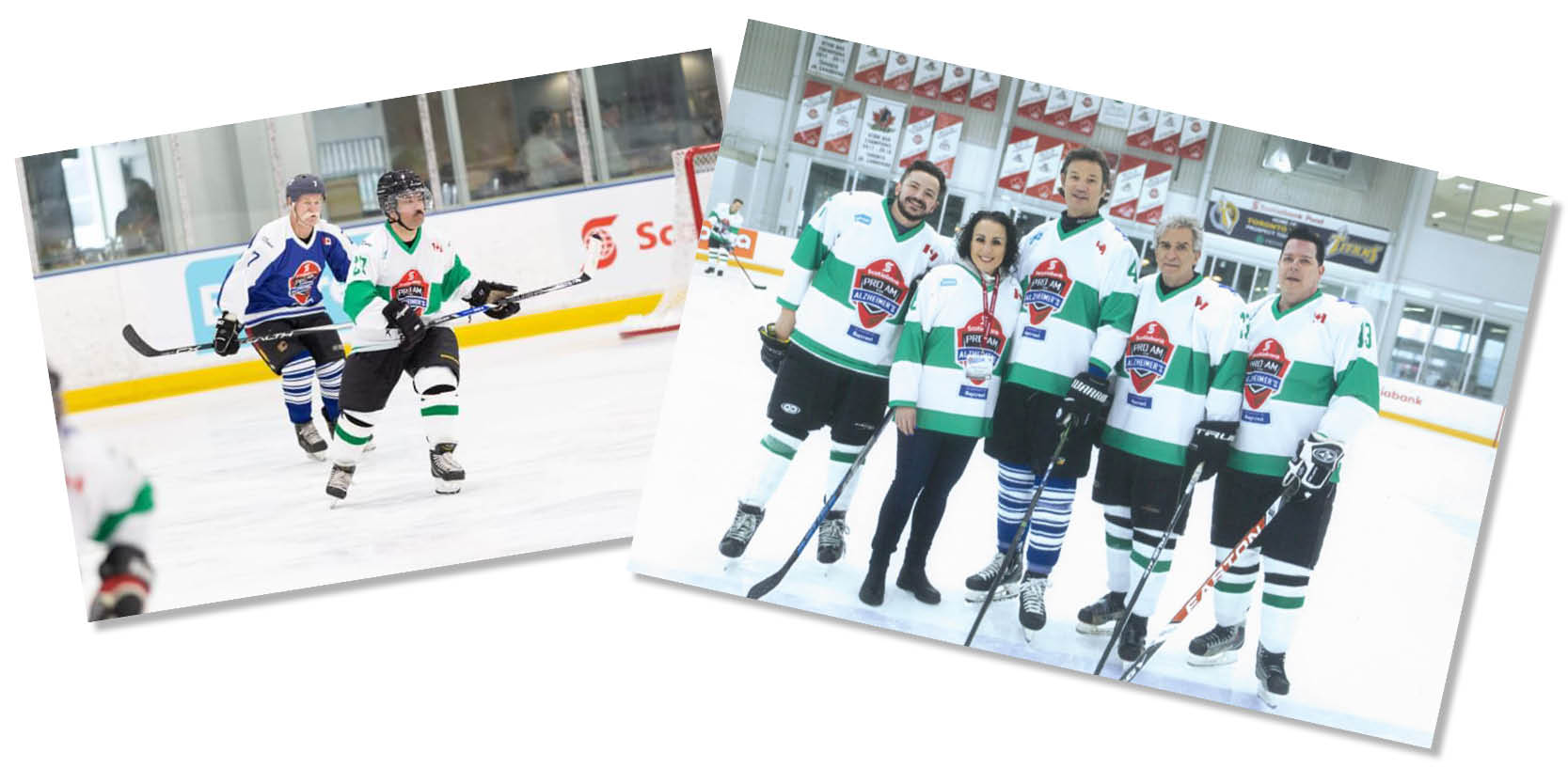 ---
Baycrest & The Baycrest Foundation
Baycrest is a leading institution for geriatric residential living, healthcare, research, innovation and education, with their special focus being on brain health and aging. The Baycrest Foundation is their charitable arm where they solicit and engage with the public to help fund the high quality care and research that Baycrest is renowned for.
The Pro Am tournament dropped its first puck 14 years ago and has raised a total of close to $36 million! Baycrest uses the fundraising from the Pro Am's to help fund their research initiatives towards Alzheimer's.
---
Team Genumark
The Genumark team was composed of 4 Genumarkers and their family and friends. Captained by our COO, David Lewenberg, the team managed to raise $112,729, giving the team the 6th overall pick at the Alumni Draft. They used that pick to take 4-time Stanley Cup Champion and former Wayne Gretzky linemate, Mike "Kruser" Krushelnyski.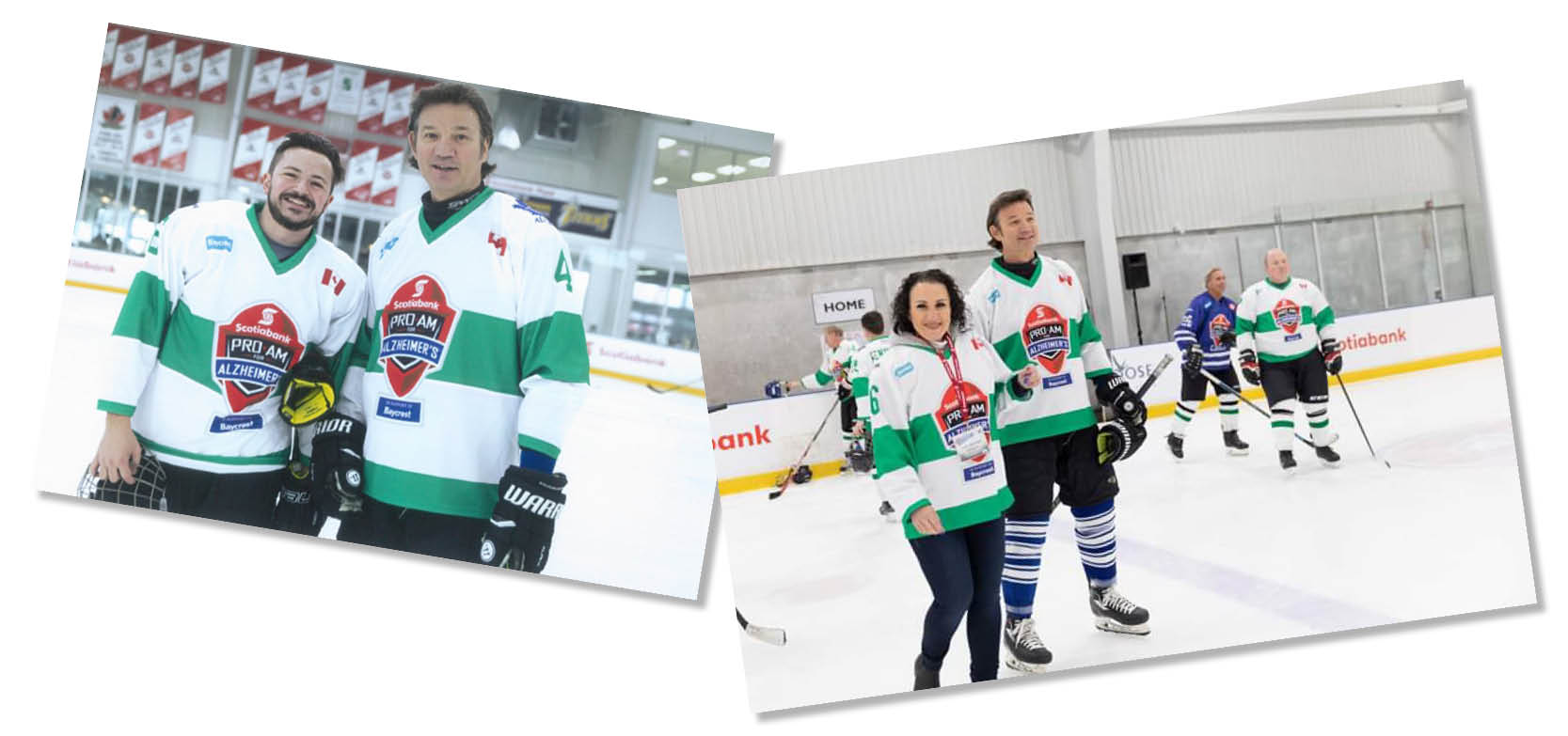 For David Lewenberg, his involvement with Baycrest is personal and goes far beyond just the Pro Am tournament. David's father lived at Baycrest for 5 years before losing his own battle with Alzheimer's. He has been actively involved with Baycrest and was eventually asked to co-chair the annual Pro Am tournament, a position he still holds this year along with his friend and on-ice rival, Joey Arfin. For David, he now gets more joy in watching new participants become jaw-dropped at the chance to meet and play with some of their hockey heroes.
The other 3 Genumarkers who participated this year were Julie Barbieri, Rob Bonavolta, and Tyler Walsh. While Julie didn't lace up, she put on her best game face and coached Team Genumark. Coach Julie reflected, "I loved listening to the stories from the pros. Our pro, Mike, had some great stories of playing with Wayne Gretzky. The entire team really made me feel welcome and part of the team even though I wasn't skating on the ice with them."
Rob agreed, saying "there was a really cool comradery on our team; during games, in the dressing room, jokes, stories, and of course, the smack talk!"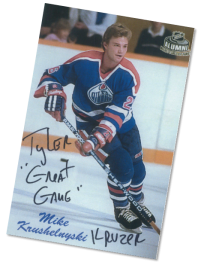 While everyone had different takeaways from the 3 day event, everyone seems to agree on some of their favourite moments were listening to Mike Krushelnyski talk about his playing days (especially while playing wing for Gretzky) and letting everyone see and feel his Stanley Cup rings. Their favourite game moment was when Head Coach Julie made the tough call to pull the goalie late in the game and somehow, either on purpose or by accident (we will never really know), a "sprawling" Rob Bonavolta managed to defend the goal by blocking a shot from heading into their empty net.
Alzheimer's is unfortunately something that will have an affect on the lives of every one of us to some degree, be it family, friends, or ourselves.
Help the fight and look into registering for next year's Pro Am tournament because at the Scotiabank Pro Am for Alzheimer's, WE'RE ONE TEAM VS ALZHEIMER'S.