We have all heard about people trying to take advantage of others during this pandemic. During late March and throughout April, people were buying up all the PPE stock and attempting to price gouge and resell them at a significantly higher price. Meanwhile, there were others who took the opposite approach and didn't get the same amount of fanfare. Groups like Hawks Beyond Borders were trying to help others by raising money that would go towards COVID-19 relief.
Laurier Masks Beyond Borders
A lot of progressive cultural changes have their roots with university students and movements within campuses; Wildfrid Laurier University is no different. Hawks Beyond Borders are a student organization, formed in 2019, that focuses on raising funds and awareness for global health crises. While they started with fundraisers for the Red Cross and holding campus meetings to educate their fellow students, the timing of their founding fortuitously fits into today's cultural landscape.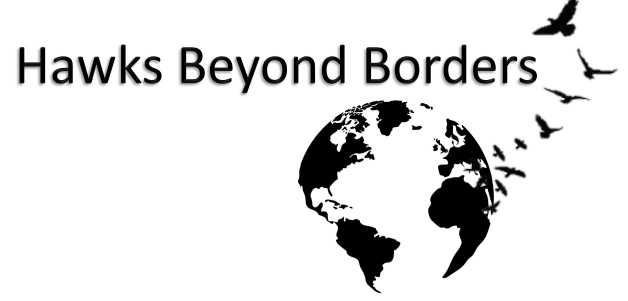 Throughout early March, co-presidents Jalen Manett and Jessica Poliwoda and their team were working on planned events to educate students about the potential risks of COVID-19 based on the evidence and reports of increased severity they had seen abroad. Little did they know, things were about to spark here in Canada. As such, their campus was closed and their events were cancelled.
Not ones to give up, they decided they would pivot their energy to find a way to make a positive impact for those affected by COVID-19.
If you have not been to the Laurier campus or seen their athletic teams, the Golden Hawks, play then you should add it to your post pandemic bucket list. They are renowned for their school pride and vocally express their enthusiasm.
With that in mind, Hawks Beyond Borders decided to create masks, using purple and yellow, the school's signature colours, they could sell to the Laurier community and donate the profits to the World Health Organization's COVID-19 Response Fund.
They decided to partner with and support a local Canadian business (big thanks ladies & team!) to help them produce their masks. They set a goal of raising $500 through the sale of these masks and have so far exceeded that and are sitting at $700! Hitherto, they have shipped masks all across Canada. Seems the Golden Hawks are nestled all over the country. If you yourself are a Golden Hawk, would like a colourful mask, or just want to help this group of students (who are trying to make a positive change in the world) reach their new $1000 goal, you can buy your own Mask Without Borders via their Instagram page.
Creating Your Own Custom Masks
Just like Hawks Beyond Borders, you can also get in the action with your own custom masks! With the explosive demand of masks, hundreds of different styles with various decoration methods are available to you.

Things you will need to think about when deciding what mask is right for your project:
How many masks do I need?

– Non-medical masks need to be washed and discarded after the manufacturer recommended number of washes.
Cloth or polyester?

– Some types of mask decoration will be exclusive to the fabric chosen
Do I want just a logo, full artwork, or both?

– As per above, some fully decorated masks will be restricted to the type of material used.
Whether you are able to answer the questions above or need more insight, contact your Genumark Account Manager. If you are unsure of who that may be or recently discovering the possibilities that working with Genumark can provide, drop us a line and we would be happy to have someone respond to you as quickly as possible.
Stay safe out there and thanks to Hawks Beyond Borders for doing what they can to help out!