With "home for the holidays" taking a much more literal meaning this year, it'll be important to occupy time with fun activities! Cooking and baking is one such activity that is always fun to do with immediate family or roommates. A perfect way to cheer up your clients or employees from the isolating winter blues is to send them a fun gift that rewards in two ways, a fun activity and a delicious treat!
Turn the heat to 350℉ and let's melt winter away!
DIY Cookie Bake Set
Milk and cookies are a staple of any winter day, especially when stuck at home due to a snowstorm or, you know, a pandemic. Sending employees or clients a beautifully decorated DIY cookie bake set, you are setting yourself up to receive a gooey "Thank you."
When it comes to kits, you have a couple different options.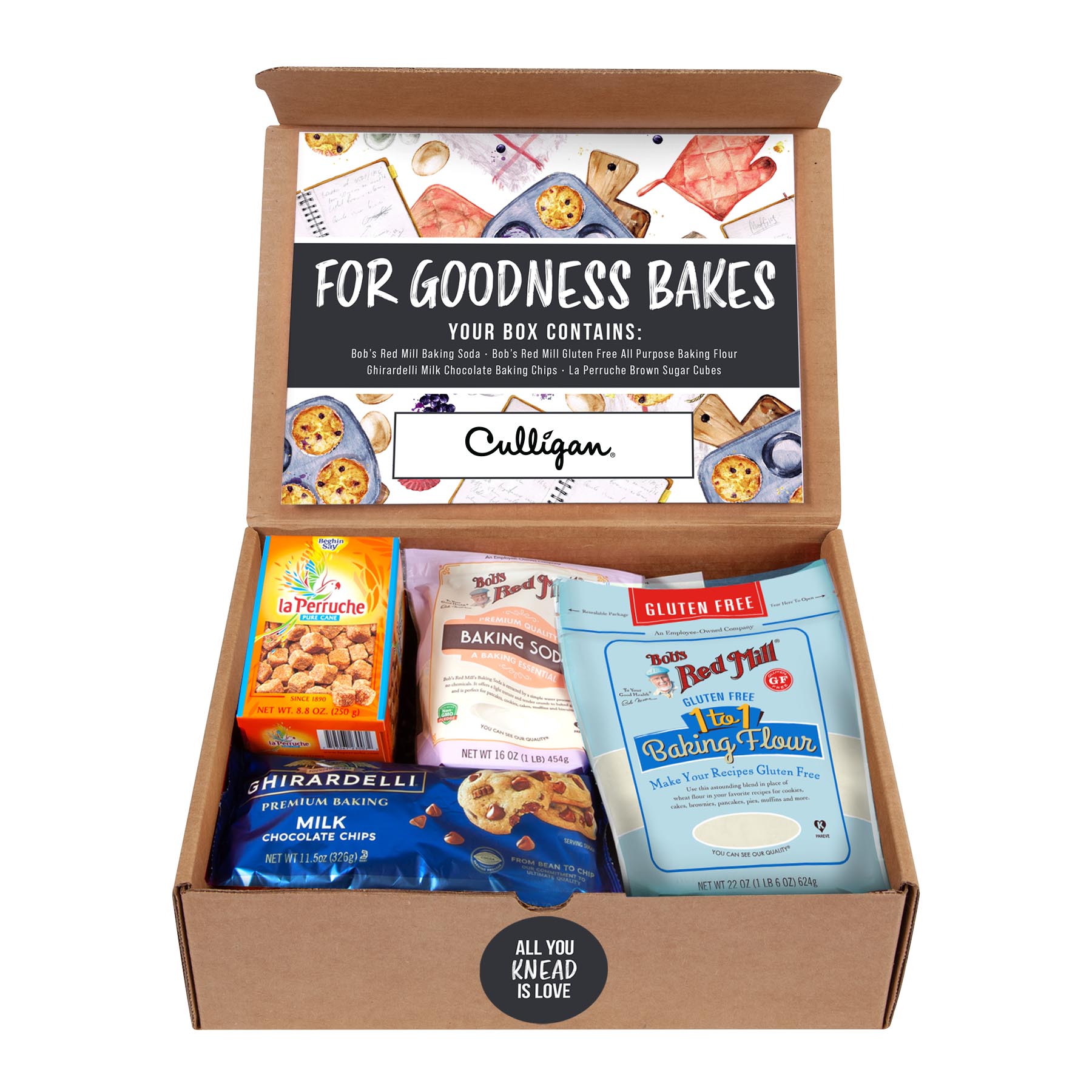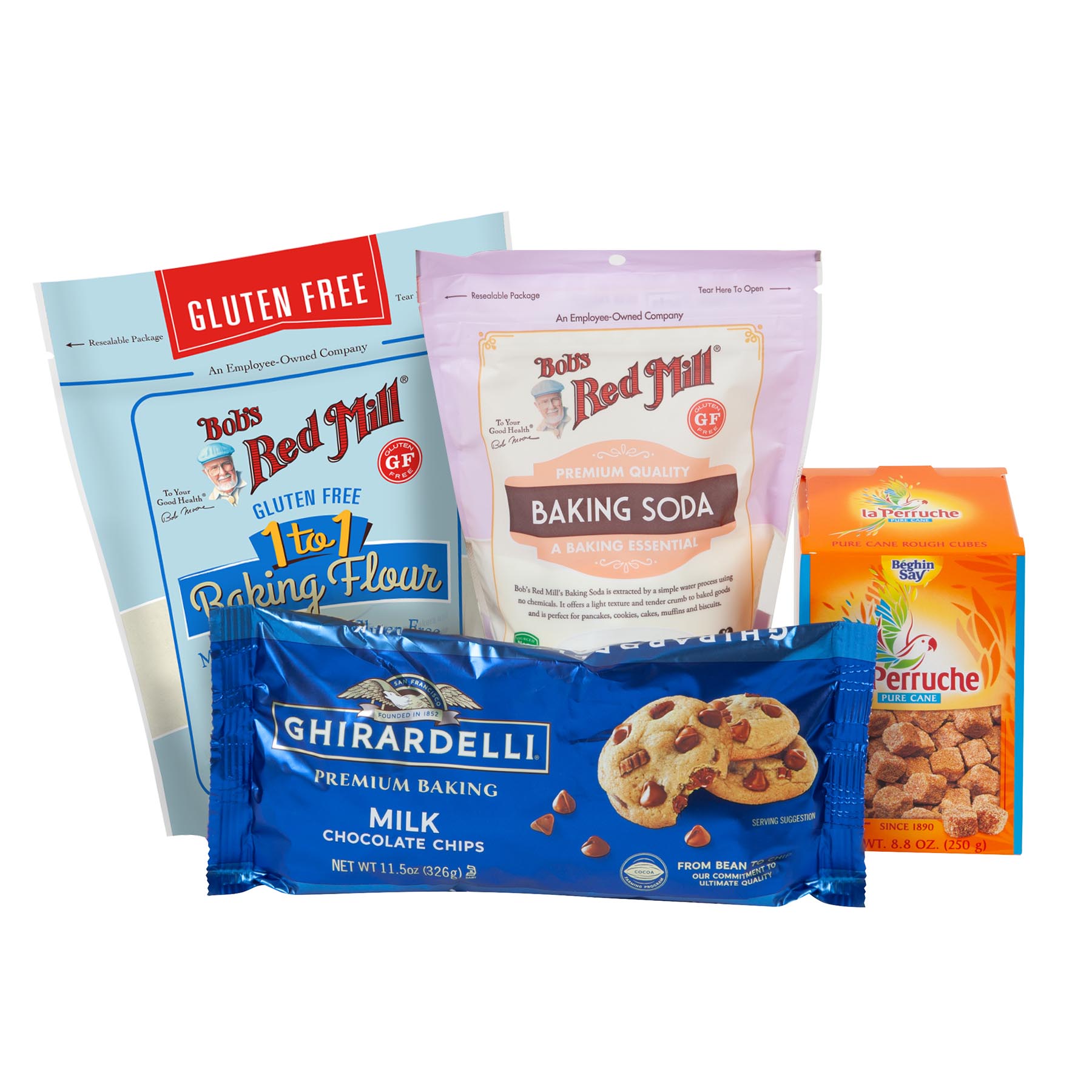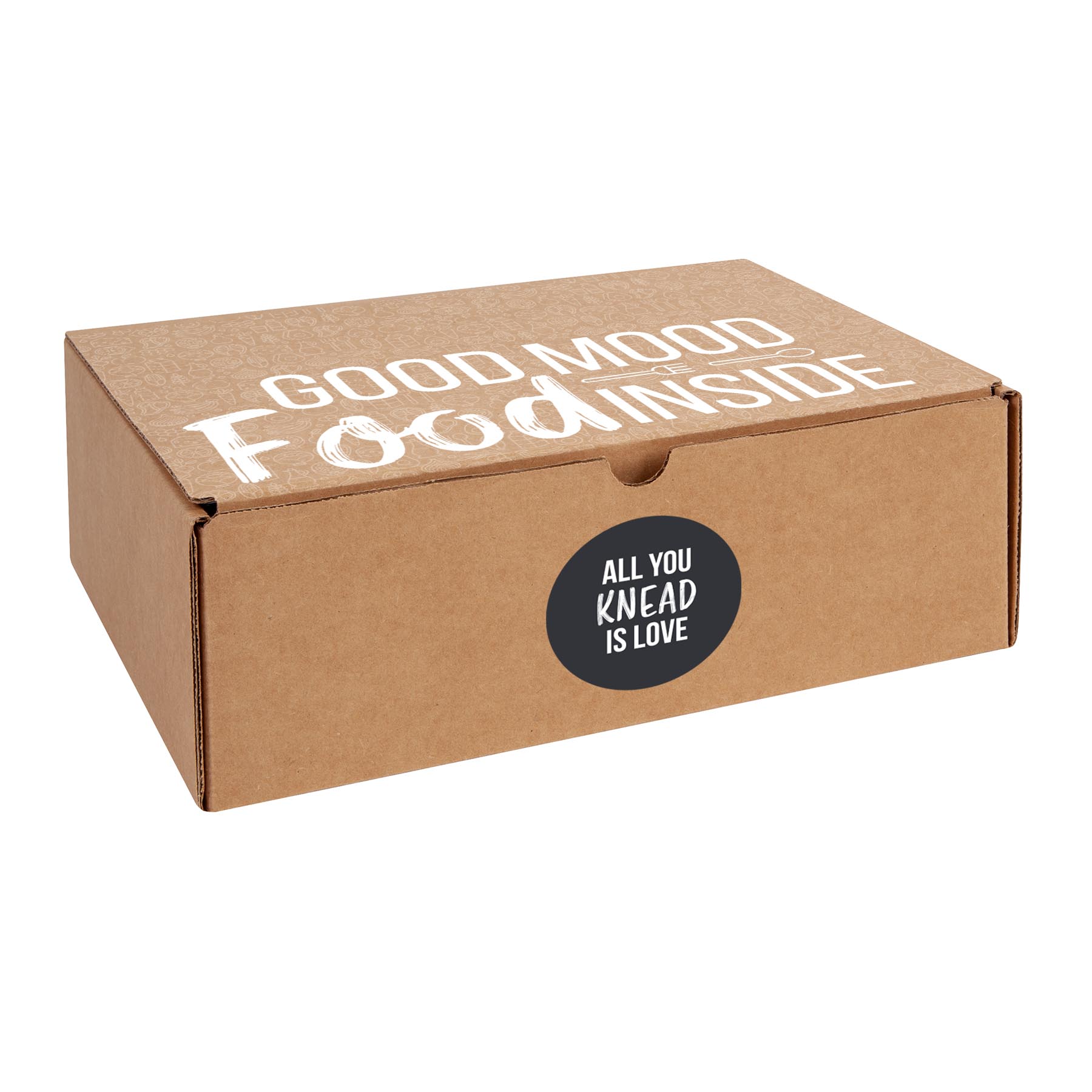 Your first option is to go with a classic chocolate chip cookie made with high quality, retail ingredients, including Bob's Red Mill baking soda and gluten free baking flour. That's right! This bake set is gluten free, a perfect option to accommodate those with gluten intolerances! Take advantage of the large inside label that spans the length of the flap to add a vibrant message to cheer up even the biggest Grinch! 
Yield: ~3 dozen cookies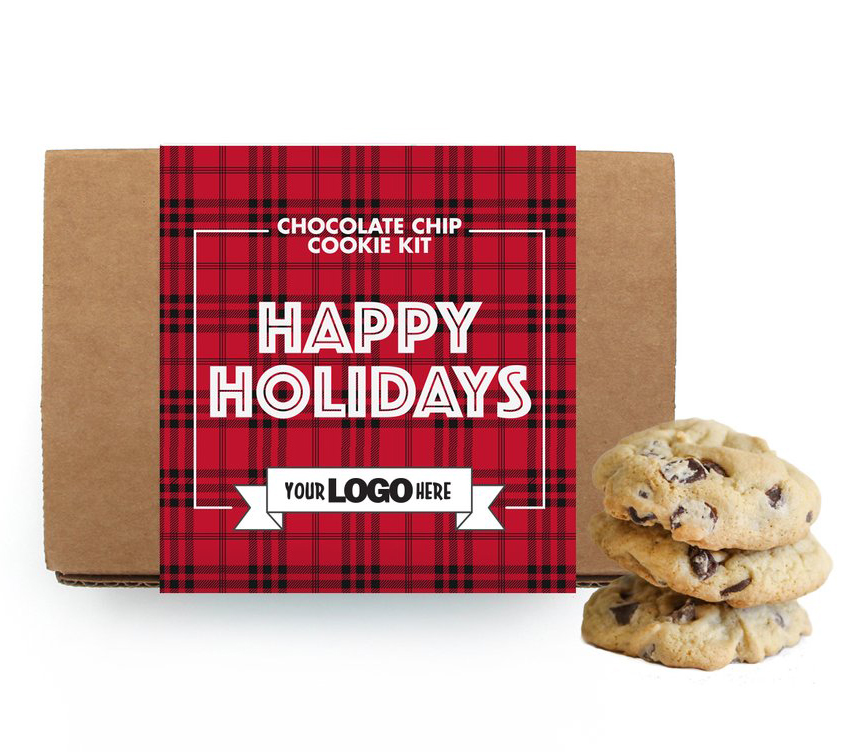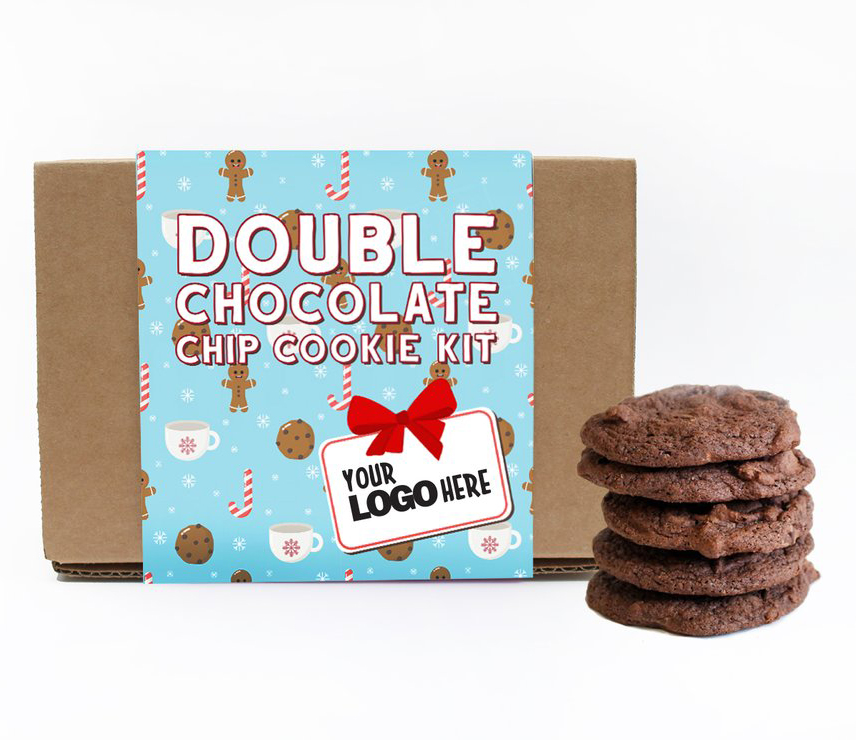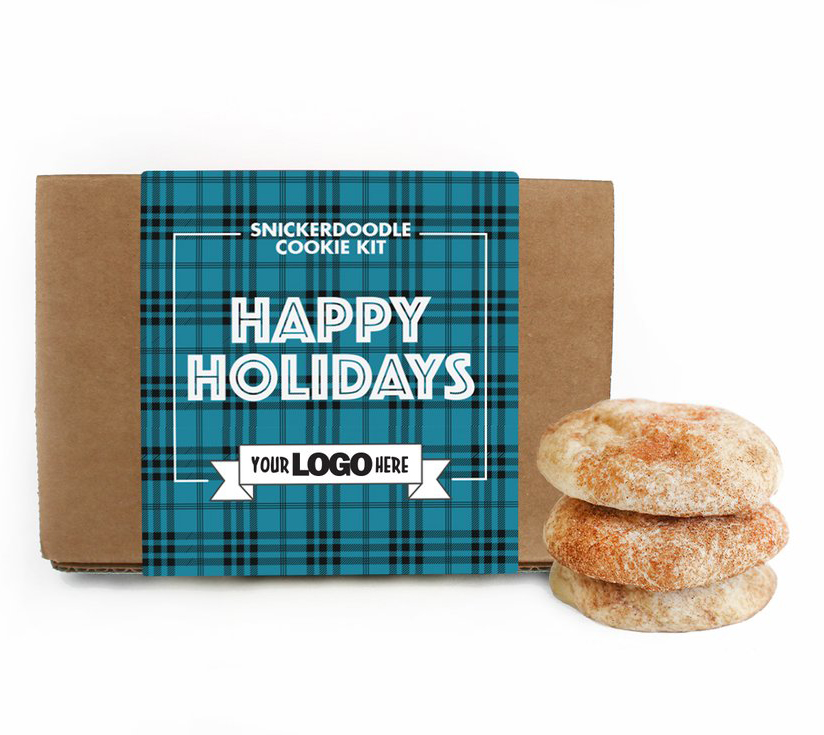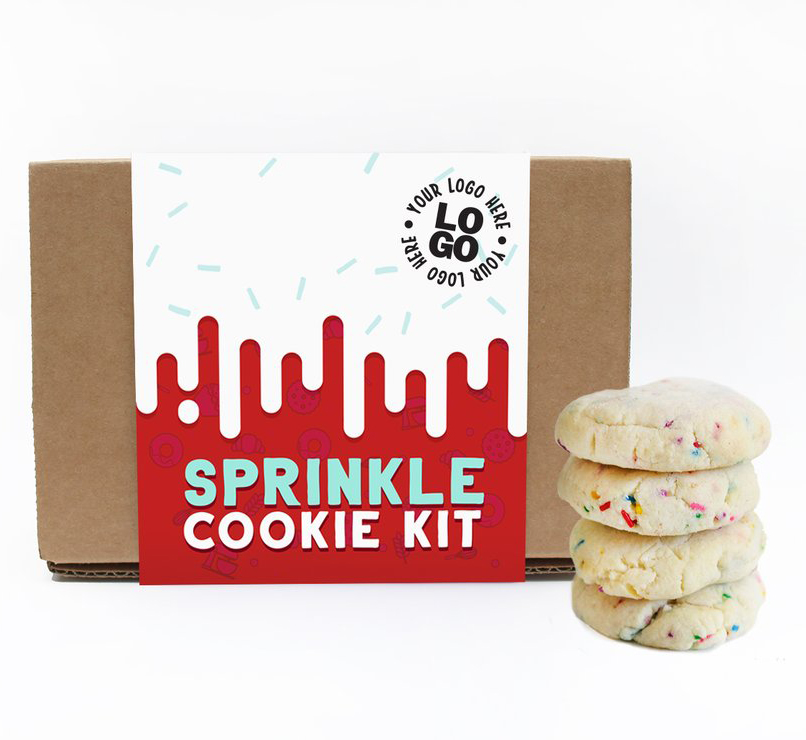 Looking for something smaller or a kit with more flavour and package decoration options? Well these bake kits come in a smaller size (under 20 cookies is personal sized… right?) and four popular recipes that will attract everyone to the serving plate; Sprinkle, Snickerdoodle, Chocolate Chip, and Double Chocolate Chip! Hungry yet?
Yield: ~14-18 cookies depending on set
The Kitchen Gear
If you want to really impress, send the kitchen equipment along with the baking set. This is a great way to tie in other promotional items into the baking experience! Due to the surge in employees working from home, there has been a heavy increase in branding items that are of high perceived value and continuously usable at home. These items, while at a higher price point than traditional promotional products, create continued positive brand impressions as people find them practical and useful in everyday situations at home, one of the hardest places for your brand to stand out.
So make a statement! Add an item or two from this selection of kitchen equipment that will be needed for all the cookie bake sets above!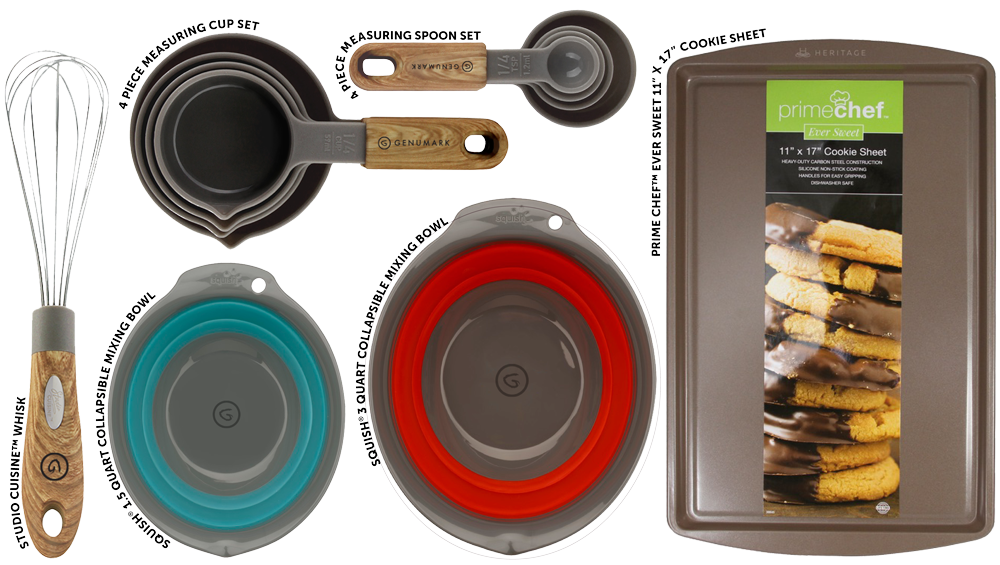 So throw on an apron and make some delectable memories happen this winter!